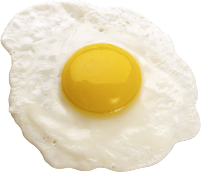 Quality Aversion
Week 4: Functionally Complete
---
This week the goal was to have a build that was playable from start to finish.
That's means that a lot of the work fell on Justin, who was a great sport about filing all of our suggestions/complaints and making sure everything got done. We now have a three mechanic structure so the first four rooms are box-push rooms, the next two are collectathons, and the last two (playable) rooms are point and click games.
In regards to the point and click Jon and Claire had a lot of fun coming up with witty dialogue to have appear when each of the objects from the point and click levels are pressed.
Darnesh made some absolutely fabulous 'terrible' assets to go in the last room. Initially the cube and button he made were actually too nice looking so we told him to tone down his skill in art just a bit. The second set of assets were just terrible. And absolutely perfect.
We've scheduled our recording session for Monday night, so the goal for next week is to get all of the sounds recorded and put where they belong. Nick's job as sound editor starts in earnest this Monday!
Files
FunctionallyComplete.zip
18 MB
Jan 24, 2018